Double Cross
Asia



---

295 NW Commons Loop Ste 115-377
Lake City, FL 32055
Phone: (239) 498-3684 Fax: (386) 935-4283
edwardwinik@yahoo.com
---
This long lost video has been recovered and is now offered for purchase!!



Double Cross

Asia 5'6" 150lbs 23" quads 14" biceps 14" calves

Alan Calls a woman he saw in an ad to come over and talk to him about beating up Cynthia, who has given him a beating repeatedly.

Well, It turns out that Cynthia is Asia's girlfriend and Asia is instructed to beat al to his demise!!

She show's up at al''s house and begins to beat him to within inches of his life-all at als surprise. He just can't figure out why.

The woman is studying to become a pro and she is a great wrestler. She makes al submit to holds never seen before. Her huge tits are also great weapons, and she smothers al with them, weakening him for her onslaught of vicious scissors holds, grapevines, bow and arrows, head locks, full nelsons, and many other holds.

Asia has got to be seen in action she is a raving beauty!!!


TO ORDER THIS VIDEO GO HERE. Catalog


FOR CLIPS OF THIS VIDEO GO HERE.CLIPS


FOR FULLDOWNLOAD OF THIS VIDEO GO HERE. FULLDOWNLOAD


Double Cross picture gallery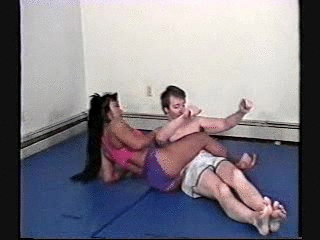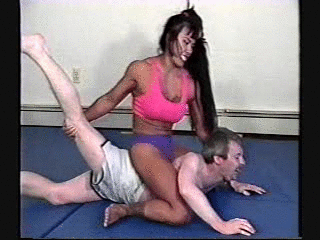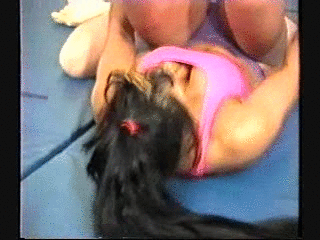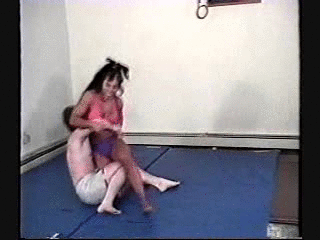 Ordering instructions for home delivery:
 
Visa or MasterCard:
Order line (239) 498-3684               Make check or money order payable to:
Fax (386) 935-4283                      Mass Muscle
                                        295 NW Commons Loop Ste.115-377
                                        Lake City, FL 32055    

---
To send order please click here.