Christine Vs Renee
Championship Match 1



---

295 NW Commons Loop Ste 115-377
Lake City, FL 32055
Phone: 2394983684 Fax: (386) 935-4283
edwardwinik@yahoo.com
---
Non-Stop Tough action!!!!



Christine Vs Renee

Renee Oneil Vs Christine Marshal

This is a very Hard fought competitive battle between two very muscular and powerful ladies.

Each one is going full out to win and lots of holds and submissions in this great fight.

Who wins? You be the ref


TO ORDER THIS VIDEO GO HERE. Catalog


FOR CLIPS OF THIS VIDEO GO HERE.CLIPS


FOR FULLDOWNLOAD OF THIS VIDEO GO HERE. FULLDOWNLOAD


video 259 picture gallery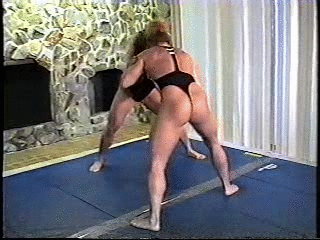 Ordering instructions for home delivery:
 
Visa or MasterCard:
Order line 2394983684               Make check or money order payable to:
Fax (386) 935-4283                      Mass Muscle
                                        295 NW Commons Loop Ste.115-377
                                        Lake City, FL 32055    

---
To send order please click here.