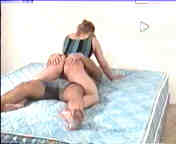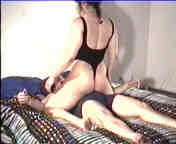 TRIPLE YOUR EROTIC PLEASURE
Click the picture to get a big one
---

295 NW Commons Loop Suite 115-377
Lake City, FL 32055
Phone: (239) 498-3684 Fax: 386 963-2808
edwardwinik@yahoo.com
---
TRIPLE YOUR EROTIC PLEASURE WITH KARLA NELSEN, ANITA RAMSEY, AND THEA BENNINGTON!!
Mass Muscle being the innovator of this industry has really out done themselves with this video. You will view intense erotic action from , Anita Ramsey, then Karla Nelsen, and Thea Bennington. A three part video showing these dynamite muscular women showing their style of erotic wrestling with men. None of this action has ever been seen before and I do have to say it is quite STEAMY!! You will see humping and grinding action beyond your imagination, some great unusual face sitting and scissoring, and submission head scissoring that will do you in just watching it. All three women have BIG muscles and love to wrestle erotically, you will for sure be quite amazed at their individual erotic styles they display. Some real great erotic action throughout this video. This is beyond a collectors piece it is something no other company has ever done before offering you three great muscular heavy weights humping, grinding, face sitting, and scissoring their opponents into ecstasy!! This video is 90 minutes and is $50.00 and as always choose one free from videos 101-380.On Line Catalog

Photos from video 429

Ordering instructions:

Visa or MasterCard:
Order line (239) 498-3684               Make check or money order payable to:
Fax        (386) 935-4283               Mass Muscle
                                      295 NW Commons Loop Suite 115-377
                                      Lake City, FL 32055    

---
To send order please click here.