Debra D'andrea
"THE ART OF THE SCISSORS"
---

295 NW Commons Loop Suite 115-377
Lake City, FL 32055
Phone: (239) 498-3684 Fax: 386 963-2808
edwardwinik@yahoo.com
---
5'7",160lbs of sexy seductive muscle!!
5'7"", 160lbs off season, 148lbs contest, 15" biceps and 15 1/2" calves, 26" quads.
Debra D'andrea is back to show all of you what her scissors hold can do to a man!!

Debra D'Andrea explains and shows all of you how she has Developed and perfected her scissor hold. She explains that it isn't just a question of getting your victim in between your legs and squeezing, but it is in fact an art that gets perfected with serious training and time. Debra is an intense bodybuilder and her workouts are mind boggling. Many men cannot keep up with this intense lady in the gym. Since she has become an ardent wrestler she trains everyday to strengthen and develop her leg scissoring muscles. In this videos she flex's , poses, and shows you her awesome leg muscles before she use's them and displays to you just how powerful, and explosive her scissors truly are. There is nothing phony about this video as Debra squeezes all out on this man and leaves him screaming many times throughout the video. She doesn't take "I give" as a submission and is only satisfied when her victim is out cold!! Ed cannot take her scissors hold at all, and any of you that have seen Ed take punishment, he can take allot! Ed no longer being able to take any more punishment calls Christine to come over and fill in for him. Debra does not hold back at all on Christine and lets her have some serious head and body scissoring.I put Debra's scissors up with the very best of them in power, intensity, aggressiveness, and pure sadistic squeezing!! . Debra just keeps better then ever and she is for sure someone you want to see in a video or for a session. As always order this 45 minute video for $50 and choose one video free from 101-430. On Line Catalog

video 431 picture gallery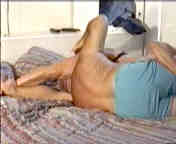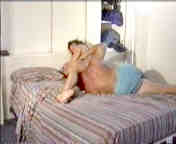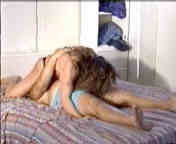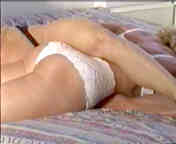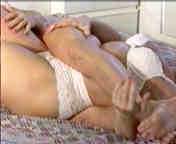 Ordering instructions:

Visa or MasterCard:
Order line 239 498-3684               Make check or money order payable to:
Fax        (386) 935-4283               Mass Muscle
                                      295 NW Commons Loop Suite 115-377
                                      Lake City, FL 32055    

---
To send order please click here.