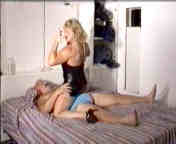 Christine Marshall
"EROTIC BEGINNINGS"
---

295 NW Commons Loop Suite 115-377
Lake City, FL 32055
Phone: (239) 498-3684 Fax: 386 963-2808
edwardwinik@yahoo.com
---
5'3",150lbs of powerful muscle!!
5'3"", 150lbs off season, 138lbs contest, 15" biceps and 15 1/2" calves, 26" quads.
Christine Marshall shows all of you what wrestling is all about.

Most of the videos done with Christine in the past have shown how great of a wrestler she is and how strong and powerful she can be. We all know she has quality mature muscle from many competitions and when in contest shape she is second to none. This video shows all of you just how great Christine can be. With out any doubt I put her in the same class as Debra as far as all out intensity in her wrestling style. You will see her do rear head scissoring along with grapevine bear-hugging that will knock you off your seat!! She is a non-stop fighting machine and truly loved making every minute of this wrestling video. I have to say Christine is a true knockout and a dynamo in this video and you do not want to miss her action!! As always order this 45 minute video for $50 and choose one video free from 101-430. On Line Catalog

video 432 picture gallery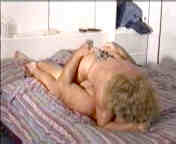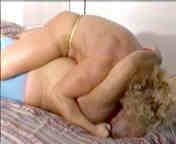 Ordering instructions:

Visa or MasterCard:
Order line 239 498-3684               Make check or money order payable to:
Fax        (386) 935-4283               Mass Muscle
                                      295 NW Commons Loop Suite 115-377
                                      Lake City, FL 32055    

---
To send order please click here.