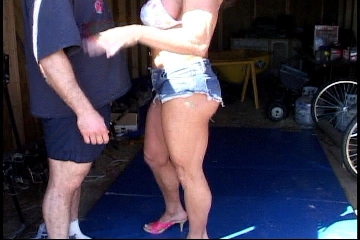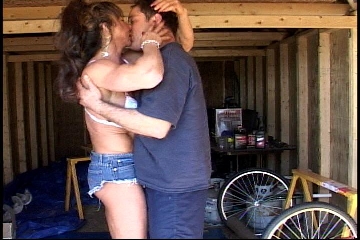 Debra D'andrea
"Farmers Wife"
---

295 NW Commons Loop Suite 115-377
Lake City, FL 32055
Phone: (239) 498-3684 Fax: 386 963-2808
mass-muscle@worldnet.att.net
---
Debra shows her famous wrestling in this exciting video!!!


Debra at 5'7" 155LBS and as ever before!!

Debra is stuck on a farm with a husband who does not give her enough wrestling.. She is in the barn relaxing when the unsuspecting farm hand walks in and sees her there. Debra begins an onslaught of wrestling that far surpasses anything she has done in the past. This video is truly unique!! Some playing around in the barn leads to her dragging the man into her house and bedroom. There are holds in this video you have never seen anywhere squeezing, facesitting, gravevinning and so many other holds and positions kept me excited the whole time I was filming this video!!! It is truly unreal action. Debra sexier and seductive as ever....

As always order this 42 minute video for $50 and choose one video free from 101-430. On Line Catalog




video 451 picture gallery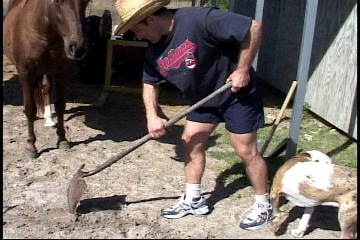 Ordering instructions:

Visa or MasterCard:
Order line (239) 498-3684               Make check or money order payable to:
Fax: 386 963-2808                      Mass Muscle
                                        295 NW Commons Loop Suite 115-377
                                        Lake City, FL 32055    

---
To send order please click here.