Lildoll Video 491
Tough Training
---

295 NW Commons Loop Ste 115-377
Lake City, FL 32055
Phone: (239) 498-3684 Fax: (386) 935-4283
edwardwinik@yahoo.com
---
Lildoll 5'1" 16" Diamond calves 16" biceps 25" quads, unreal beautifully muscled legs, killer scissor's!!


Tough Training

A man comes to Lildoll gym for some personal training. He goes' through a few sets with Lildoll only to insult her that she doesn't know what she is doing.

Whoops very bad idea, Lildoll doe's some tough training from there on and beats this man senseless with her deadly scissors, sleeper holds, grapevine smothers, and a erotic head scissors that has Lildoll orgasmic
.
Action just keep getting better by this beautiful muscled blonde dynamite, she is awesome to watch and listen to.

Great verbal abuse and non-stop action makes this video another great one!!


TO ORDER THIS VIDEO GO HERE. Catalog


Or for clips for this video go to http://www.clips4sale.com/17340


Or for fulldownload for this video go to http://www.clips4sale.com/28137


video 491 picture gallery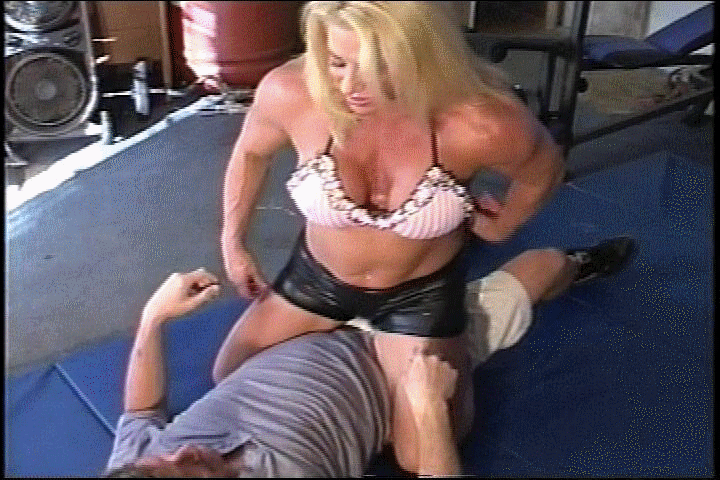 Ordering instructions for home delivery:
 
Visa or MasterCard:
Order line (239) 498-3684               Make check or money order payable to:
Fax (386) 935-4283                      Mass Muscle
                                        295 NW Commons Loop Ste.115-377
                                        Lake City, FL 32055    

---
To send order please click here.