Blonde Amazon Video 493
Rip Off
---

295 NW Commons Loop Ste 115-377
Lake City, FL 32055
Phone: (239) 498-3684 Fax: (386) 935-4283
edwardwinik@yahoo.com
---
Blonde Amazon a big powerhouse lady. 6' 210lbs 17 biceps 17+" calves 28" beautiful quads.


Rip Off

Blonde Amazon 6' 210lbs 28" quads 17" biceps and calves big strong solid lady!!

WOW just when I thought they couldn't get any bigger, here comes the blonde Amazon!!

Amazon is shopping for a horse being an avid lover of horses and riding etc. She is trying to buy one from the mass muscle ranch

Mass Muscle Ed leaves vlady in charge for the day and he tries to sell a great horse but for way to much money

Amazon doesn't like anyone trying to rip her off so she goes' inside to negotiate with really only beating this man senseless on her mind

Amazon is fast, powerful and relentless and gets vlady in many rib breaking body scissors, head scissors, grapevines, combo holds and just allot of torture throughout this video

Amazon is fantastic to watch with a big solid muscular powerful body that enjoys beating men senseless...


TO ORDER THIS VIDEO GO HERE. Catalog


FOR CLIPS OF THIS VIDEO GO HERE.CLIPS


FOR FULLDOWNLOAD OF THIS VIDEO GO HERE. FULLDOWNLOAD


video 493 picture gallery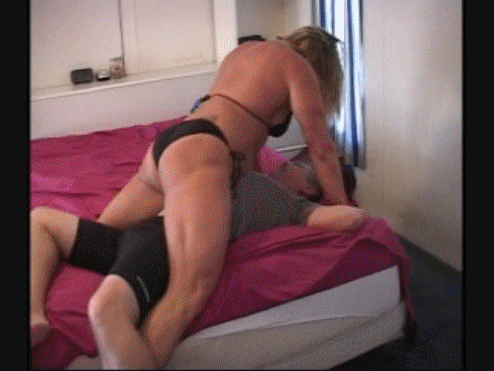 Ordering instructions for home delivery:
 
Visa or MasterCard:
Order line (239) 498-3684               Make check or money order payable to:
Fax (386) 935-4283                      Mass Muscle
                                        295 NW Commons Loop Ste.115-377
                                        Lake City, FL 32055    

---
To send order please click here.